Field Trips
Every year, our students are given a unique task the no other school of photography assigns its students – organising a 15-20 day field trip for their classmates and faculty.
From choosing an area to planning what they will see and shoot there, from booking hotels to making travel arrangements, and from negotiating deals with hotels to negotiating new bonds with classmates – the students do everything. This gives them invaluable insights that help while they need to plan their shoots as well as forms friendships in the field that benefit them on the floor. And of course, it lets them hone their skills in some of India's most challenging landscapes.
In the past, students have planned field trips to locations like the Spiti Valley and Kerala and we hope that every batch will outdo its predecessors.
Glimpses
2012 - Karnataka, Tamil Nadu and Kerla (Hampi, Mysore, Madurai, Kochi and Coimbatore)
2013 - Gujarat and Rajasthan (Ahmedabad, Kutch, Jodhpur and Jaisalmer)
2014 - Himachal Pradesh (Lahaul' Spiti Region)
2015 - Punjab and Himachal Pradesh (Amritsar, Dalhousie, Mcleodgunj and Kangra)
2016 - Himachal Pradesh (Lahaul' Spiti Region)
2017 - Karnataka (Udipi, Coorg, Hampi and Badami)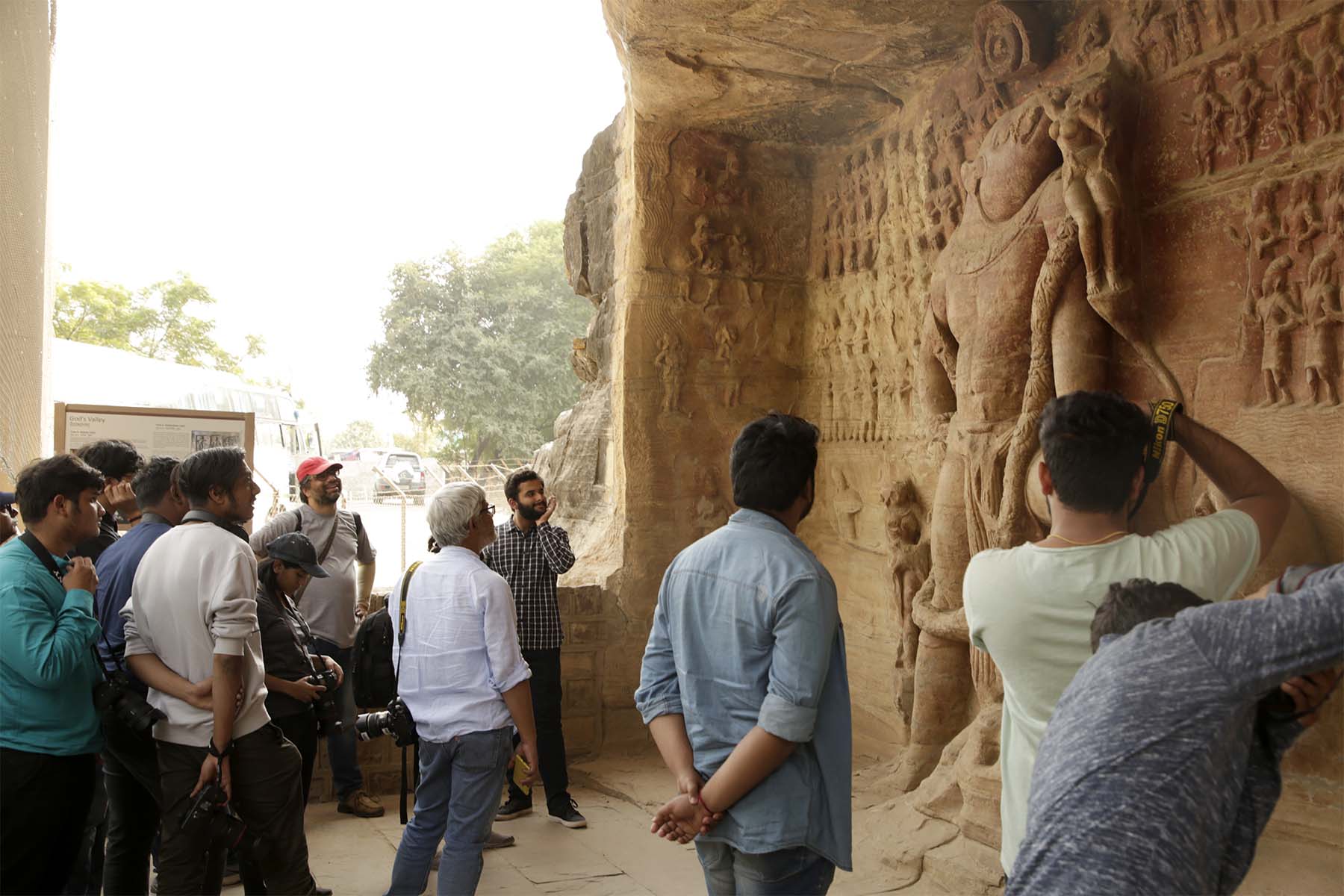 2018 - Madhya Pradesh (Indore, Mandu, Omakareshwar, Maheshwar, Bhopal, Sanchi, Bhimbetka rock shelters, Udaygiri caves and Bandhavgarh Tiger Reserve)