In-House Mentors - Cinematography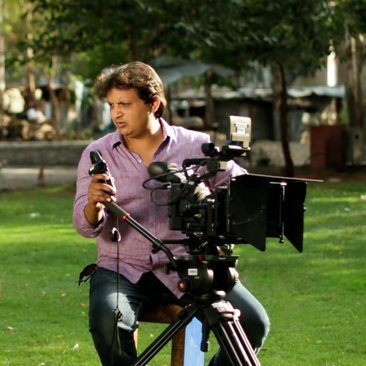 Sachin Sonawane
Sachin's love for cameras since his younger days led him to study Masters in Communication after completing his bachelor's in chemistry. He specialized in video production and started working as a cinematographer for a reputed television channel. However, Sachin's real passion was films, and to pursue that and fine tune and enhance his skills he decided to join the cinematography course at The Film and Television Institute of India, Pune (FTII). After his graduation from FTII in 2008, he worked with eminent cinematographers from the Indian film industry for about two years. Since last four years, Sachin has been working as an independent Director of Photography and has several corporate films, documentaries, ad films and short films in his repertoire.
He recognizes that the BVSP approach of combining quality education with important soft skills and imparting this learning in an engaging, fun-filled atmosphere brings out the best in both students and faculty and lets everyone hone their skills even more.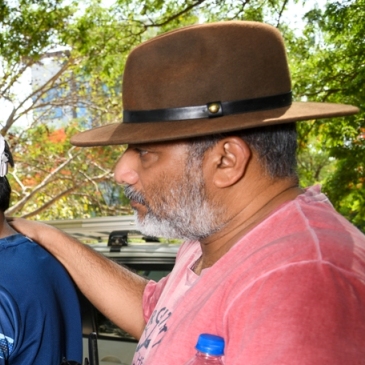 Shirish Desai
After finishing the Degree of Art from the Goa College of Art Shirish joined the Navhind Times as a photojournalist and an Illustrator for their firm. His love for cinema got him to work with Shyam Benegal, where despite shooting films on his own, was asked to train himself as an editor. Soon later he found himself working with Govind Nihalani, Ashok Mehta, and eventually with the grandmaster V.K Murthy. It was after 1992 that Shirish armed with all the understanding of cinema gained from his masters started on his own in the television industry with television serials like Surabhi with 250 or more episodes, Sahil for Cinevista from 1993 to 1996, Shayad Tum from 1994 to 1995, Telefilms for Rose Movies and UTV. Marathi serials like Pimpalpaan. Shirish Filmography includes Hindi feature films like Naam Gum Jayega, Its Breaking News, Dev, Sardari Begum, and in Marathi like Chakwa, Ek Marathi Manoos, Bandh Nylon Che, he also shot more than 120 commercial advertisements. Shirish has also been holding workshops for MET, SFMI, Indian Magic Eye, and many other institutions.
Shirish teaches the Art & Craft, Lighting Tools & Creative Lighting of cinematography at BVSP.